Get Connected this Summer
Connect@Wake is a one-week one-credit academic course that introduces students to the leadership structure, academic expectations, norms, and realities of Wake Forest University.
Connect@Wake students will enhance their written communication and presentation skills so that they are able to deepen the relationships they form with faculty, staff, and students. These connections provide you a "mental map" of the people on campus so that you know who can help you when you face challenges such as visas, roommate issues, or library research.
---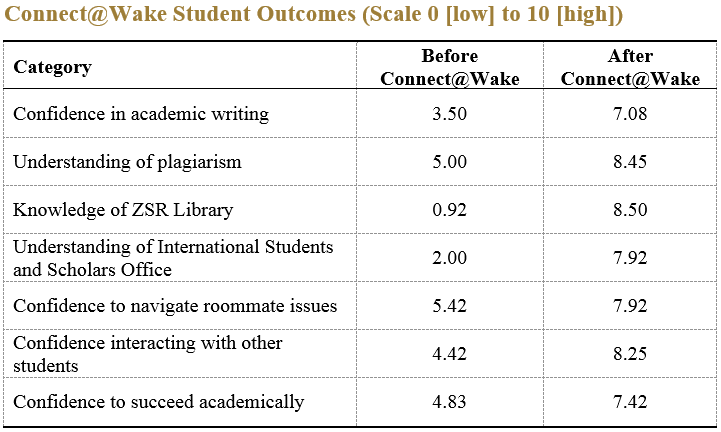 At a Glance
Eligibility: Rising, first-year international undergraduate students accepted to Wake Forest University
When: August 2-9, 2022
Program Length: 1 week
Academic Credit: 1 credit
Locations: Winston-Salem, NC
Questions? Contact us at globalconnections@nullwfu.edu